The Loggia of the Papal Blessing (first carriage)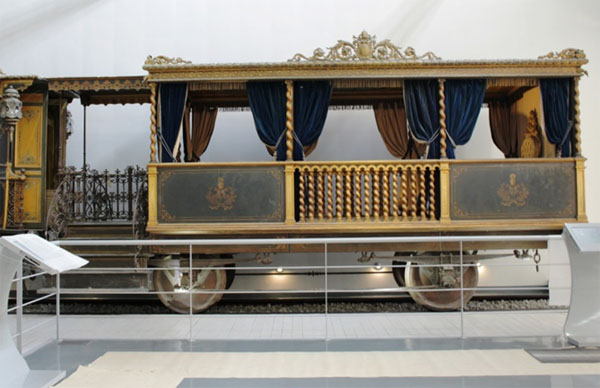 The first carriage, the so-called balconata, was an open carriage used for the papal blessing: it takes the form of a loggia with a balustrade and twisted gilded colonnettes on either side decorated with a frieze and a cornice of oak and laurel leaves surmounted by carved gilded floral scroll work with the papal coat of arms in the centre. The interior is lined with velvet and gilt ornaments and the ceiling features a trompe l'oeil painted awning scattered with stars.
Masterpieces of the hall
The hall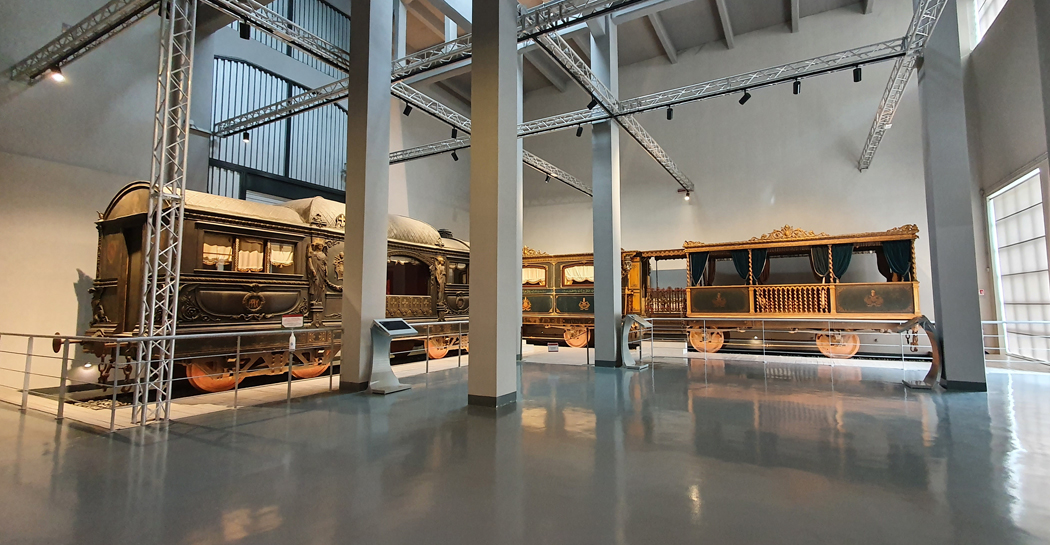 The environment that today is dedicated to the exposition of Pope Pius IX's train wagons was originally a sector of the Boiler Room n. 2 of the Montemartini thermoelectric plant.
You may also be interested in