Access for disabled people
The rooms of the museum are accessible using the lifts.
The first lift, in the Atrium, connects the ground floor to the Machine Hall (1).
The second, in the Columned Hall, allows reaching the Boiler Room (1) and the Meeting Hall (5) from the ground floor.
Video LIS
To learn about the appointments of the dedicated educational activities, consult the Accessible Projects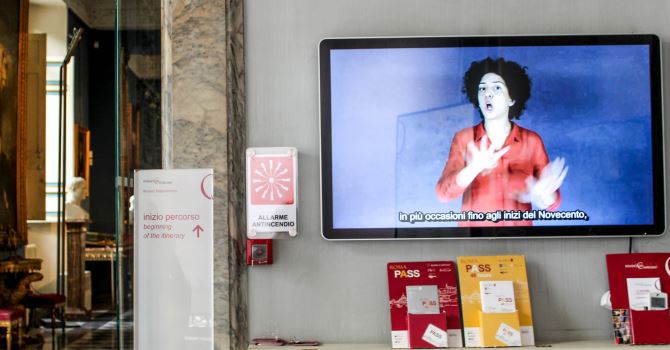 04 October - 31 December 2020
Undici video in Lingua dei Segni Italiana dedicati alle persone sorde nell'ambito dei progetti di accessibilità del programma "Musei da toccare"
There are no planned events.