Dionysus and his followers
Dionysian processions populated by Satyrs, Maenads and Nymphs, often appear in the furnishings and statues of the rich Roman houses.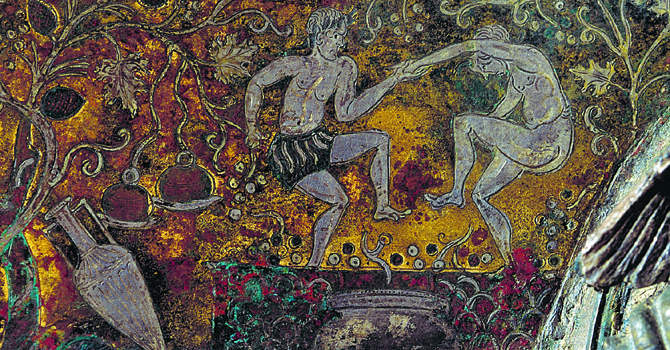 In domestic contexts, the theme was mostly decorative. But in funerary contexts, the Dionysian joys, characterized by drunkenness and wild and liberating dances, typical of the procession of the followers of the god, alluded to hope in the afterlife.