Hall of the Machines
The size of the two diesel engines present in the room, today completely restored, is impressive. The camshaft of each motor is made from three pieces, whose total weight in 81 tons, and which measure over 20 metres.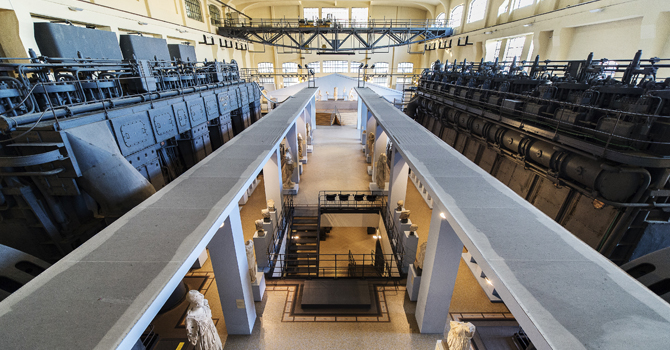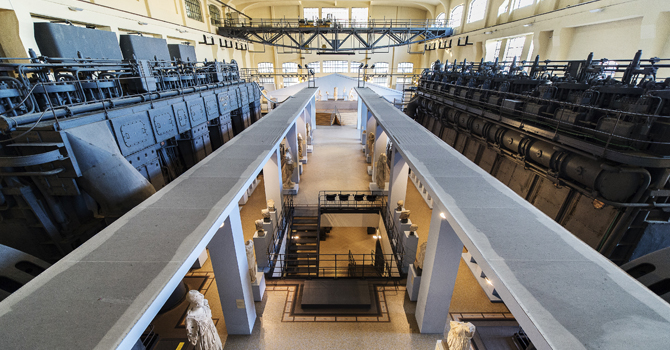 The colossal two-speed motors had a total power of 15.000 HP and were constructed by the Franco Tosi di Legnano Company; they were installed on the 21st April 1933, in the presence of Benito Mussolini. 
A steam turbine is also installed in the room, a genuine antique piece.