Atrium
In the spacious hall of the atrium, on the ground floor, compressed air canisters are lined up on both sides. They were used to start the Diesel engines in the Machine Room above.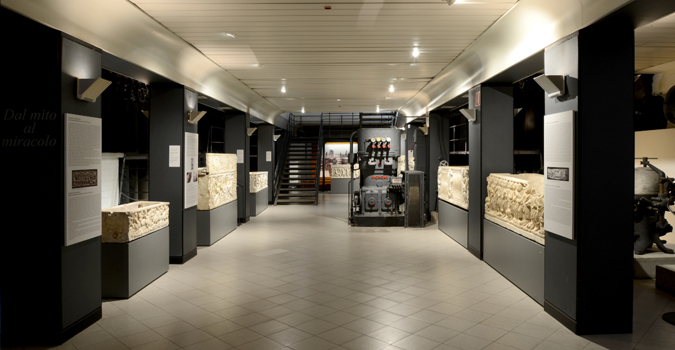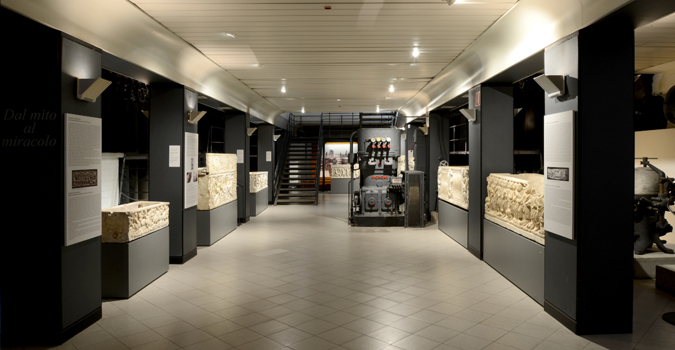 History of the Centrale Montemartini
With exhaustive educational panels accompanied by photos and vintage plants, is narrated the story of the Centrale Montemartini, from its construction until its final transformation into a museum.
The exhibition path
A panel illustrates the exhibition path of the museum, in which we find works of ancient art that come from two fruitful seasons in the history of Roman archaeology, the excavations made during the important urban transformations of Rome Capital at the end of the 19th century and the twenty years of Fascism, in the 1930s.
The works of the museum are displayed to show the most significant moments in the history of the monumental development of the city, from the most ancient phases of republican Rome until the IV century AD.